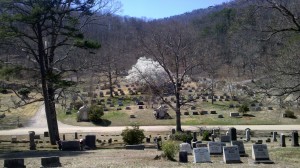 Springtime Grave Care – In Like A Lion
Across the country, springtime is coming to us in rapid fashion.  Look at the news.  There is harsh weather everywhere.  Here in the southeast, there have been super-cell thunderstorms and a few tornado warnings.
High winds bring down tree limb and cause general disarray to cemetery grounds.  These problems are an amazing source of opportunities for Grave Care Business owners.
Storms Damage Local Cemeteries
We've been out in the local cemeteries this month picking up branches, chainsawing problematic trees, and generally tidying things up.  I have to admit, it's hard work but it's fun work.  And, it's VERY rewarding work.
Do you love cemeteries?
Do you love helping people?
Do you love making great money?
Do you love fulfilling and rewarding work?
If any of these are true, have you considered starting a Grave Care Business?
Start A Grave Care Business
You don't have to be handy with a chainsaw.  There are lots of other services you can offer your clients.
General plot maintenance.
Grave side floral decoration placement.
Tombstone cleaning.
These are just 3 of the services you can offer.  We cover many other services in our professionally produced Grave Care Business Course.
Check out our main page to learn more about the Grave Care course. There is a tremendous amount of information and business tools to help you learn how to do this business.  If you have any questions about the course (before or after your purchase), let me know.
Best of luck this spring….right now is a perfect time to get started.
Keith